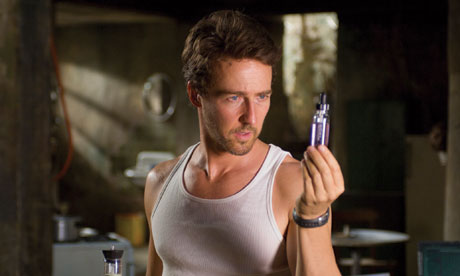 ...and so far it's mediocre; boring...and where's the damn
origin
? They didn't do it again? Why don't I get the damn origin?
(And this is where I realized that I'm like the opposite of all you other Horrorthoners. I mean, for you guys, not repeating the origin from the Ang Lee movies was a
big plus
for this movie, right? Well, to each his or her own. But I don't get it at all.)
Also, I thought I was getting Jennifer Connelly, not Liv Tyler. What a rip-off!