Now, don't go getting depressed about this. Here's a subject I've always found fascinating, especially in these charged times we live in now. Every single culture throughout history has evolved a different legend or legends surrounding our demise as a people. The Bible has The Flood PLUS Revelations (two different world endings!), the Vikings had Ragnarok, which comes from two words, ragna, meaning "a bunch of different Marvel comics characters," and rok, which means "fuck up the whole world."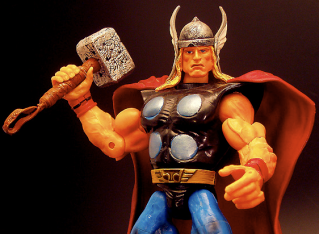 I must confess to a certain eyebrow-raising when it comes to the approaching end-date of the Mayan calendar, usually pegged at December 21, 2012 (some have it as the 23rd). A vanished civilization perfects a way to count thousands of years into the past and future, and that same vanished civilization believed that the Earth had five ages' worth of life.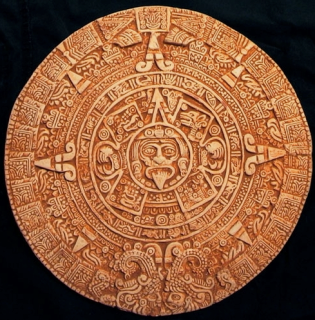 The fifth and last age, or cycle, started in 3114 BC and ends in 2012 AD. An odd coincidence with both the Hebrew "start date" for the Earth (4000 BC), and the overall length of the Age of Pisces (ending around now, with the Age of Aquarius next…)
If you start to look at the overall accelerated pace of life over the last century, and our quantum leaps forward in technology, warfare and sheer numbers of people around, it doesn't take an Al Gore to start to wonder how long our present pace and growth can be sustained, and whether or not we're bucking towards some kind of major shift.
Granted, we've been through dozens and dozens of supposed "End of the World" dates in our lifetimes. December 31st, 1999 came and went without one plane dropping out of the sky or one single appearance by any former Jewish carpenters.
And we've passed through some very real scary times, where it looked like we might bring about our own end.
"Sooooooo 1962. Borrrrrr-rrrrrrring!!!"
I've always been a fan of the Big Death Comet. There's pretty much no arguing with this one. And I loved the Merry Christmas post on the blog last year with
this video.
"Maybe we can just hide in the basement for a while."
It's my personal view that some sort of momentous Thing is coming soon. I don't believe it will be widespread death & destruction, nor will it be ANYTHING even remotely religious or spiritual. The End Of The World As We Know It will be simply that: an end to the way things have been done previously. It may be a gradual process, or it may not be. But my money is on technology, and how it will lead us directly to a singularity where the very real concept of the Hive Mind will render our prior ways of thinking and interacting with each other pretty much moot. Except for the red states.
See Also
So, whether you think the whole concept is a load of hooey, or you're deeply convinced that we're a hair's breadth away from worldwide catastrophe, or maybe you just really can't stand the sound of Michael Stipe's voice, give us your best 17 syllables on The End Of The World As We Know It.
"REPENT!!!"