This topic seemed painfully obvious and thematically appropriate after 80s Sitcoms, Video Games and Saturday Morning Cartoons, and it may be the only secret shame on this blog left untouched.
Having said that, I want to preface this by saying that I don't want to automatically alienate the "better half" of the blog, or those that might not know where to begin. These haikus apply to EVERYTHING: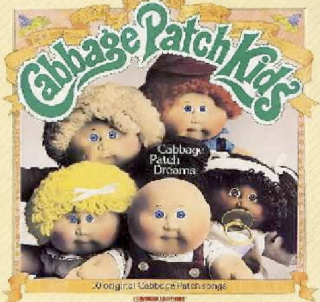 How many people did YOUR parents trample to get one?


What did she smell like when you found her in the basement 10 years later?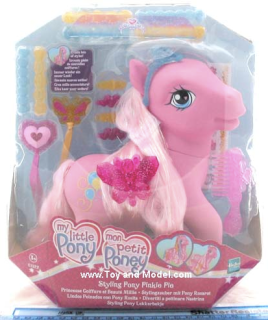 I got nothing here. Never understood MLP. You comb the hair, and then what?
So anyway, we've all got them, or had them at one time, or at least stumbled over them, vacuumed up parts of them, or retrieved pieces of them from pets' mouths: Action Figures. Small plastic representations of the lost innocence of youth. Bendable, poseable, accessorizable statements of
Who We Are
and
What We're All About
. Suitable for placement on a prominent shelf in the house somewhere. Either in the package, or out. But only psychos keep stuff in the package.
From JPX's latest triumph:
To the collection that Johnny Sweatpants and I had been working on since 1990, finally completed last year: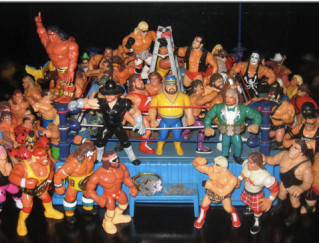 To the stuff we all wish we had (by "we" I mean "pretty much me"):
And everything in between: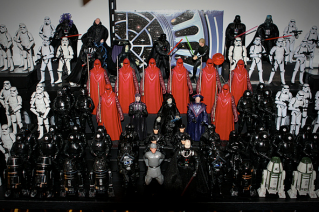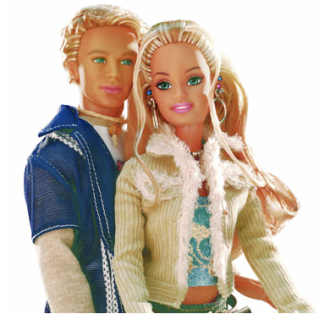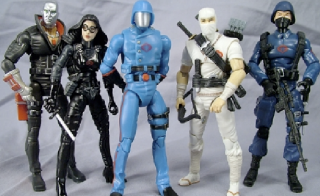 We went to Disney World, and I found my way into the Lego store on Pleasure Island. MrsX was off somewhere else, and all I remember is suddenly becoming motionless, staring transfixed at the Millennium Falcon, and the box next to the display case, and the $500 price tag, and "1500 pieces," for about 15 minutes. My hand kept straying towards my wallet, my mouth moving soundlessly. Finally, after a timeless period of limbo, I felt a firm hand on my arm, shaking me from my limbo, steering me away, and a voice saying, "No. You can't be serious." MrsX saved me from what would have certainly become an obsession. But I was THIS close, and I would have totally done it.
That's what this topic is about. Those feelings of attachment to otherwise meaningless concoctions of plastic and color. Why are they important? What drives us to collect them?
Whether it's that Glo-Worm or Monchichi you had back in the day, or the backyard-mad-scientist hybrid surgical miracles of soldiers you created with GI Joe figures, or just simply your fondest toy-related memories from childhood (bottle-rocket-related or not), that's what we're looking for. In 17 syllables.
For those Horrorthonners who may not now partake or have ever partaken in any actual collecting, summon up those childhood memories of your fondest dolls or toys, OR comment on how your significant other refuses to part with that damn Boba Fett Pez dispenser. PLEASE don't hesitate to point out the overall silliness of the whole phenomenon, if that's your opinion.
As a side note, I've never understood why people put useless decorative crap around their houses. "Look, here's this bowl that serves no purpose." "Have you noticed our candle we never light over there?" I submit that people shouldn't put useless junk on a shelf when a 12" Optimus Prime or Ewok Village playset would perform the same function, and be cool to look at, too. A real conversation starter, as it were.
In that vein, here's the only stuff that MrsX has allowed me to keep around the apartment, and I fought tooth and nail for every inch of shelf space they occupy, obviously with good reason:
Happy Haiku-ing everyone! Make sure, when you click on "Post Comment" you make that sound effect when you use one action figure to punch another. ("Psh! Psh! Wha-PSH!")
(And I put both of those model ships together All By Myself. Surprisingly, I wasn't dating MrsX at the time...)