Yes, it's time, gang: one of the surest brands or markers of geekiness – the video game. From its humble beginnings as Pong to the current crop of MMORPGs (or , for the layman, "mmorpgs"), the Video Game has transformed our lives, or at least, transformed the lives of those who care about these sorts of things. I'm posting this at 1:30am East Coast time, because dammit, it's Wednesday here, and I can't wait. West Coast alcoholics and loners, here's your chance to get in under the radar!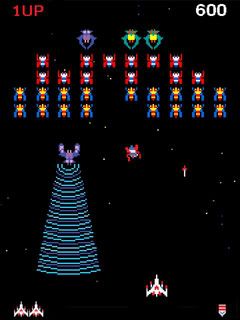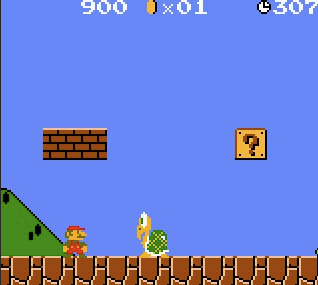 Bear in mind these pictures shouldn't mislead, and this shouldn't just cover 80s video games per se, but anything tangentially related: WarGames, Tron, The Wizard (yes, THAT Fred Savage movie), the song "Pac Man Fever," the cartoon Saturday Morning Supercade, the silly Nintendo robot, The King Of Kong, or even that peculiar sense of loss as you watch a loved one get consumed by level after level of Halo or Zaxxon. Anything that could tangentially be related to anything video game-y is fair game. Game-y.
Zaxxon sucks, by the way. And Qix is one of the best secret 80s games of all time…
Hopefully we may stumble across the secret origin of the reason behind JPX's Horrorthon name (which I didn't know, and always wanted to ask, and then stumbled across it on one of the other linked blogs…). Maybe everyone already knows, but I found it fascinating.
I've had religious experiences with video games. I've seen entire dorm floors become united. United in the common goal of figuring out who was the best at Sega Hockey, or who could Battle Mode in Mario Kart the longest, or who could find all the pieces of Toe Jam & Earl's spaceship the fastest. It was almost…religiulous.
I have been brought to tears, to the brink of madness, to anger, to elation, to waves of peace – all through Games. I once smashed a novelty plastic set of bowling pins in my dorm hallway when I lost a best of 7 Grudge Match Series of Street Fighter II Turbo against my roommate (he liked Blanka, I liked E. Honda – I can't BELIEVE he beat me), and I once had a real hot make-out session with a girl when we won Toe Jam & Earl together, and my roommate and I once stayed up until 6 in the morning to see who would reach 100 victories first in the SMK (SNES) Match Race Ghost Valley 1 track. Ahem, it was me.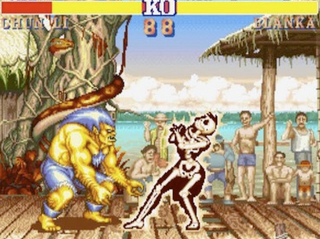 Hopefully we will discover everyone's real depth of feeling on which Combat level was the best (the one with the ricocheting bullets), why Coleco Vision was arguably the best system (it was the first "Great" system, and had the most accurate version of Pac Man going, plus the first sideways-scroller: Smurf).
This topic can range back and forth over the years. The Mortal Kombat techno album, the first First Person Shooter (Castle Wolfenstein 3D, not Doom), the topic itself is very widely interpretable. Let your minds roam wild and free - wild and free over pixels, the music/cacophony of the 80s arcade game room, the insane concepts behind certain games (you're a chef, wandering a series of ladders, stamping down buns, lettuce, meat and tomatoes to form burgers on the basement level. And there's a fried egg trying to kill you. But you have pepper).
Hopefully this isn't a polarizing topic – even those of us who may not "game" every day can surely come up with 17 syllables on the pitfalls of Pitfall, the poles in Pole Position, and the tempests in, um, Tempest.
(That had the cool dial thing, and you just spun around shooting. And then there was Arkanoid, which was like Super Breakout but like in space. And then there was Centipede, with the trackball, like totally revolutionary, and then there was Burger Time…)