Since I was a very small, handsome child, I have been utterly fascinated with all that paranormal stuff out there that cannot be easily explained. Aliens in particular made me crap my pants just thinking about them. (See my moving review of V: The Mini-Series
here
) For years, I had to close my eyes during the big "reveal" in Close Encounters of the Third Kind. Fortunately, a couple of weeks ago, I finally made it through the whole thing.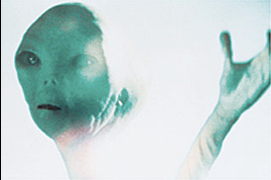 "I come in peace. Now toss me one of those beers."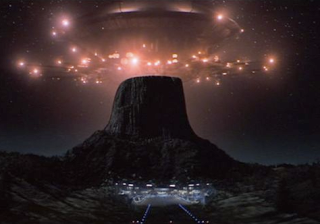 Hey humans - that's a real nice runway you built for us. Too bad we're flying a giant fucking chandelier.
I would like to think that the whole "alien thing" is real, on some level. Maybe it's an interdimensional thing, as Lucas and Spielberg touched upon in Indy 4. Maybe that's why they only appear and interact with random people at random times; something in the quantum foam only lets them get "through" to our universe at random times and places. (The aliens, not Lucas and Spielberg.)
Or, the cynic in me says that every unexplained light in the sky, moving at fantastic speeds and defying known laws of physics, and Area 51 and all that crap, is just our government and their equipment being WAY ahead of what they're telling us is technologically possible. They did do this with the SR-71 and the Stealth Bomber and the F-22 Raptor. But then, how'd we get THERE? Humans can't possibly be THAT smart, advanced, or secretive. There just can't be test pilots out there that are flying ships harnessing "zero-point" energy and "inertia-less" travel. Somebody, somewhere in the chain would have to be like, "Bro, you'd never BELIEVE what happened at work today..." Theories: reverse-engineering from the Roswell crash, or maybe Megatron really IS frozen under the Hoover Dam.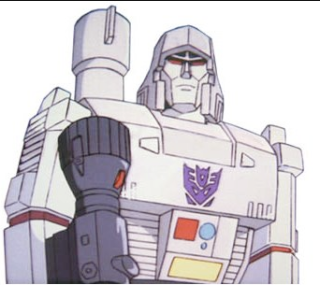 At the risk of "Aliens and UFOs" not being a broad enough topic, I added "The Unexplained." Generally, any fodder that you might find in an episode of In Search Of… or The X-Files is fair game.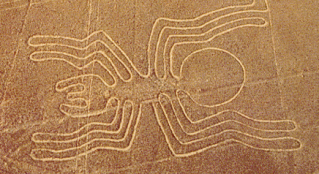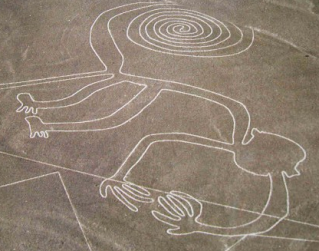 Okay, aliens - we GET it. The desert's just one BIG Etch-a-Sketch to you. Stop mocking us.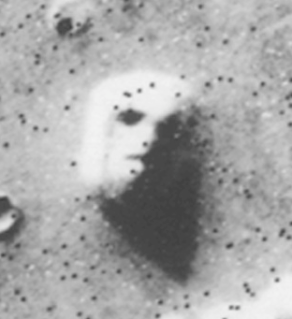 If you think this is great, you should see "The Penis On Mars." Mountain range about 5 miles directly south…
"Hi, I'm a giant monster that never ever comes up for air. Ever."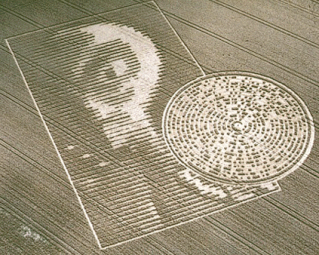 Human or alien in origin, it doesn't matter – whoever makes these things has WAY too much time on their hands.
Even if they're all faked, the questions remain - Why? How? And, What The Fuck?
The big mystery here is why this camel looks so fucking smug.
Don't get me started on the pyramids. There is so much shit going on there, and they are a PRIME example of how absolutely clueless we are about our own history. Tombs? Pffffft. No fucking WAY. HandsomeStan's Theory, co-opted from a number of sources: the whole complex was really a power plant, with the Great Pyramid being the main "generator." It harnessed the natural magnetic vibrations of the Earth itself as a power source. Just look at a cross section of the shafts – it makes NO earthly sense.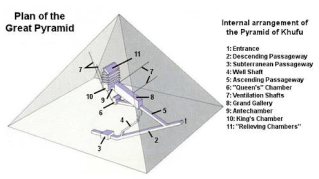 I mean, seriously. All this is JUST a tomb? Why use schoolbus-sized rocks in the UPPER tiers? Why can't you slip a playing card between the masonry? IT JUST WASN'T POSSIBLE AT THE TIME. Why do any of this, just to bury some retard king? You couldn't even WALK up the "Grand Gallery" before we put in lights & stairs in this century. And the simple, unarguable fact that we, with all of our modern technology, could NOT build the Great Pyramid at Giza even if we wanted to. Um, sorry- big jarring problem for anybody? I could go on and on, but this italicized caption is not the place...
Suggested further reading: Fingerprints of the Gods, by Graham Hancock, and Giza Power Plant by Chris Dunn. The respective websites
here
and
here
. Check that shit out; it'll blow your mind.
Oh, and the pyramids were built by a vanished race of people that lived in Atlantis, the landmass of which is currently sitting under the Antarctic ice. In case you weren't aware of that. Google "Piri Reis map," and set your faces to Stunned. Anyway, back to some Unexplained stuff…
PICTURE A:
PICTURE B:
If you took what's in Picture A, and put it inside what's in Picture B, you'd have something that would be unimaginably awesome.
To sum up, these pictures are only a guide. Don't forget about the Bermuda Triangle, smoke monsters, tropical polar bears, poltergeists, ghosts, fairies, gnomes, witchcraft, spontaneous human combustion (bonus points for working THOSE 9 syllables into a haiku) cattle mutilations, Stonehenge, psychokinetics, telepathy…ANYTHING that has no rational explanation for its existence: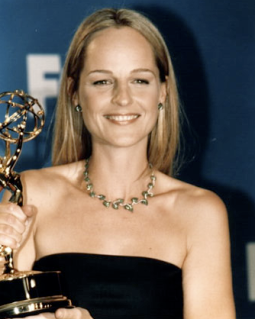 The Truth Is Out There. Or, I hope, in the Comments section.
[From the Gender Awareness Department: Last week, while commenting on how awesome DCD's new avatar was, I mistakenly referred to it as "his" new avatar. I was so used to Dana's Brain (and also so totally hungover) that I made the quick assumption that it was Desroc, her husband. (Or, I guess, "desroc2." What is WITH you people?) DCD became Dana's Brain, who turned back into DCD. desroc2 is where he finally gets the title from Apollo Creed. Just so everyone's up to speed. Which is to say, up to my own slow, retarded speed. Thank you. Now if you'll excuse me, I'm going to go try to figure out how to get water out of my kitchen faucet.]
ALIENS! UFOs! Yeah, people - bring it on!
(whistling those 5 notes from Close Encounters all day)