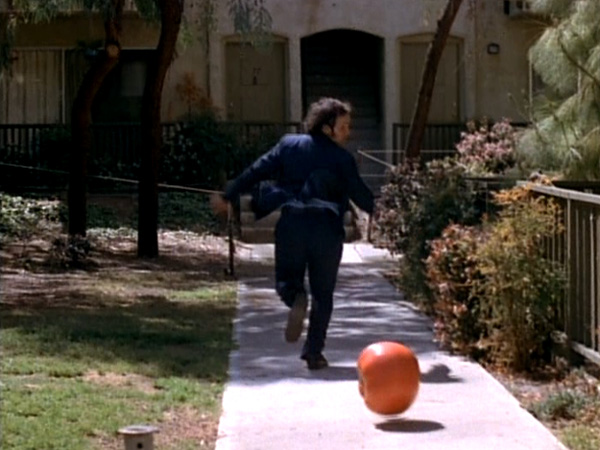 (1978) **
"Hey, can somebody please pass the ketchup?"
In a takeoff of 50s horror movies, mutant tomatoes are attacking and killing citizens in the USA. The government takes action, but will it be enough? And who is behind the these attacks, anyway?
I was disappointed that Killer Tomatoes is NOT the worst movie ever made. Sure, it's not scary at all, but I had several chuckles, and I've seen many worse movies in my life. It has lots of little jokes and sight gags, kind of like a not-very-good "Airplane." I fell asleep watching it twice but was finally able to finish the sucker last night. Ironically, my DVD player has eaten this DVD- it is jammed in there good and tight, so one way or another watching this movie is gonna cost me. Horrific as that is, it still isn't the worst movie ever.