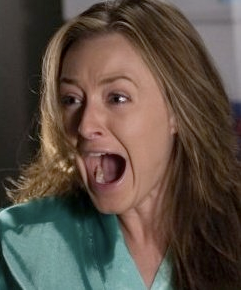 Or, perhaps, not at all. MrsStan and I are hopefully planning on a joint review of the horror film she did in L.A. a couple of years ago, but this will be based solely on her experience while shooting, and my opinions thereof, not on any ability to actually see it, as the film is still mired in distribution hell, having made a few festival rounds, etc.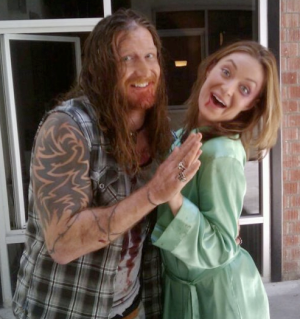 Anyway, the real reason I'm posting, aside from the usual mea culpa about never posting, is that MrsStan makes her long-awaited return to primetime network TV tonight, reprising her role as snarky guidance counselor Mrs. Tompkins on ABC's The Middle (8:00pm EST, check local listings :)
You might also remember MrsStan from the short lived sitcom "I Can't Believe Those Two Guys Are Gay!"
Miss you all terribly, and I've totally been reading all the reviews. Winner so far: Kiss Meets The Phantom. Genius, you two! Genius, everyone!