For some reason, I've been on a very philosophical, existential kick at work lately. Maybe it's the conditions, maybe it's the heightened clarity brought on by my recent ranting about Crap Jobs, but I find myself growing increasingly amazed that, as Cinderella (the band, not the Disney floozie) once said, the more things change, the more they stay the same.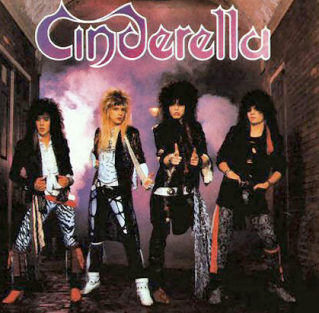 Winners of Best Transvestite Philosophy Award of 1987
*hoarse growl* - "MY GYPSY ROAD…CAN'T TAKE ME HOME!!!"

What it is seems to be is, as Nietschze once said, "aah-CHOOOOOO!!"
Sorry, that was just Nietschze sneezing. Disregard.
What it seems to be is an amazing parallel that runs deeper than just casual observations about surface similarities between our childhood, adolescent and adult lives. It is the fact that we will ALWAYS make the same choices based on who we are, and what our environment and upbringing has made us do, regardless of so-called "education." We will always retain the same type of random information that we WANT to retain, regardless of quality or quantity of said information being provided. You can tell me all about how this particular cardboard box was manufactured and shipped from Poughkeepsie, NY to Odor Creek, OK in order to hold nothing but nails, but the fact is, 10 years later, the only thing I'll remember is that the driver of the truck listened to Cinderella the whole way there. This is getting too deterministic and philosophical. And now for something completely different:
The name of this incredibly awesome tag team was almost the topic this week, but then I thought, "It's just too soon."
Anyway, after that rambling, incoherent intro, which I hope I have succeeded in making everyone in the room dumber for having read it (THERE'S that elusive narrative thread, buried within an Adam Sandler reference…whew), (which reminds me of a few high school teachers I had), (holy crap! TRIPLE parentheticals, spaced by commas, punctuated within!), *MrsX slap-on-the-head*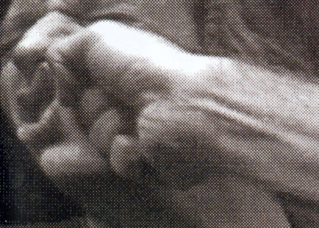 Sorry. After that rambling, incoherent intro, I wanted to stress that this week's topic actually is Things I Really And Truly Learned In High School. Or college. Or grade school. For instance, after all the nonsense and the papers and the doodles I went through (I kept my high school notebooks for the doodles alone – okay, no more parenthetical references), I marvel at the randomness of the actual knowledge I remember retaining solely from high school classes. WITNESS:
- Macbeth is pretty damn good, as is all Shakespeare, if you REALLY take the time. The deeper you go, the better it gets.
- Force equals Mass times Distance. Pretty godamned effective when you think about it.
- The Civil War was not actually about slavery, but was moreso a perfect storm of societal, economic and territorial frustrations coming to a head at the perfect adolescent point after the birth of a nation (but on the test, just select (b) Slavery).
- In that same class, I learned how to build a nationwide railroad.
- Michael Crichton's name is actually pronounced CRY-ton, not "CRITCH-ton," like it's fucking spelled. But it doesn't matter because he's dead.
- "Diner" is actually a pretty damn good movie, despite the Guttenberg.
- The popular, beautiful, rich people will always make slaves of the homely, hardworking masses. In ANY hierarchy, not just high school.
- Give me some clay and a kiln, and I'll give you a wrestling figure.
- Sewing is hard as crap.
- Homework, as a concept, totally sucks, has always sucked, and will always suck.
That last one is what kind of brings us full circle. Or at least, it brings ME full circle, which is to say brings everybody else full Mobius-strip, or full Rocky-Point-Corkscrew. After a 14-hour day, sometimes after enduring gale-force winds and rain, just like this past Monday, I STILL have to come home and do an hour and a half to two hours of work to prepare not for tomorrow, but the next day, as the requirements of the Key 2nd AD entail. I have to show up for work tomorrow having already prepped the FOLLOWING day, and spend the entire day cross-checking information with 10 different departments. And it totally, totally sucks. 20 years later, I STILL have fucking homework. And I don't retain a BIT of it. For the record, as I craft this intro, I am sacrificing my "homework time" in favor of getting up early and scrambling to prep at 6am Wednesday. To have a HHD post. Because that's just the kind of blogger I am.
I can feel I'm on the verge of another disjointed diatribe, so I'll only ask you all this –
What did you REALLY learn in high school? And as an adjunct, Has it helped you at all?
No cutting class today, people. Although as a subcategory, I'll take "Amusing Hall-Pass Haikus That Get Me Out Of This Whack-Ass Topic." But you need at least 5 to be excused.
I'm sure you've all seen the following, as they made the email circuit a few years ago, but here's some real-life test answers penned by actual students, and I only wish I'd had the presence of mind to do some shit like this. Bantha fodder for inspiration (and I hope the quality is clear enough. If you can't read 'em, go
here
for these plus more hilarious essays and stuff):