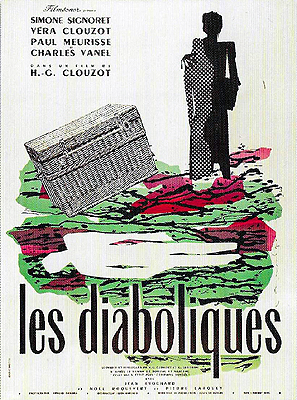 (1955) *****
I'm getting terribly behind in reviews, so here goes my half-assed attempt to post on my iphone while exercising at the gym. I hope it's not riddled with spelling errors.
Plot: A woman conspires with her husband's mistress to murder him. As Landshark also mentioned in his review, I'm going to leave the summary at that to avoid spoilers.
This film was fantastic! Superbly crafted and well acted. Lucky for me, the remake, which I had viewed years ago, was far gone from my mind, allowing me to enjoy the story freshly revealed before my eyes.